My broad aim as an artist is to make work which touches some people's sensibilities. Antony Gormley says that the role of art for the viewer is that it should 'open a valve in their emotional constitution' and I think that is a very eloquent and admirable aim. I would like my painting and ceramics to resonate with similarly minded people.
Regarding my paintings, my abiding subject has been the river – we have lived on the banks of the Soar for thirty-four years. I seek to express a meld of observation and emotional response. The large paintings are done in the studio and I feel that semi-abstract depictions have the potential to communicate on a number of levels simultaneously, for example memory, what the paint does in its own right and observation.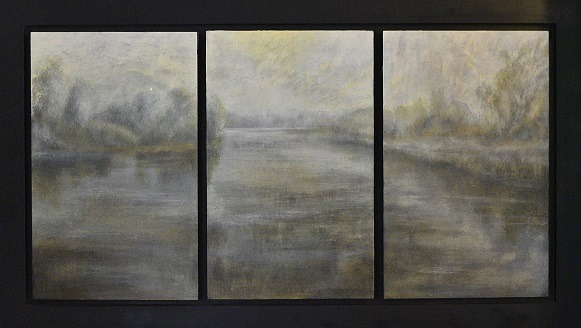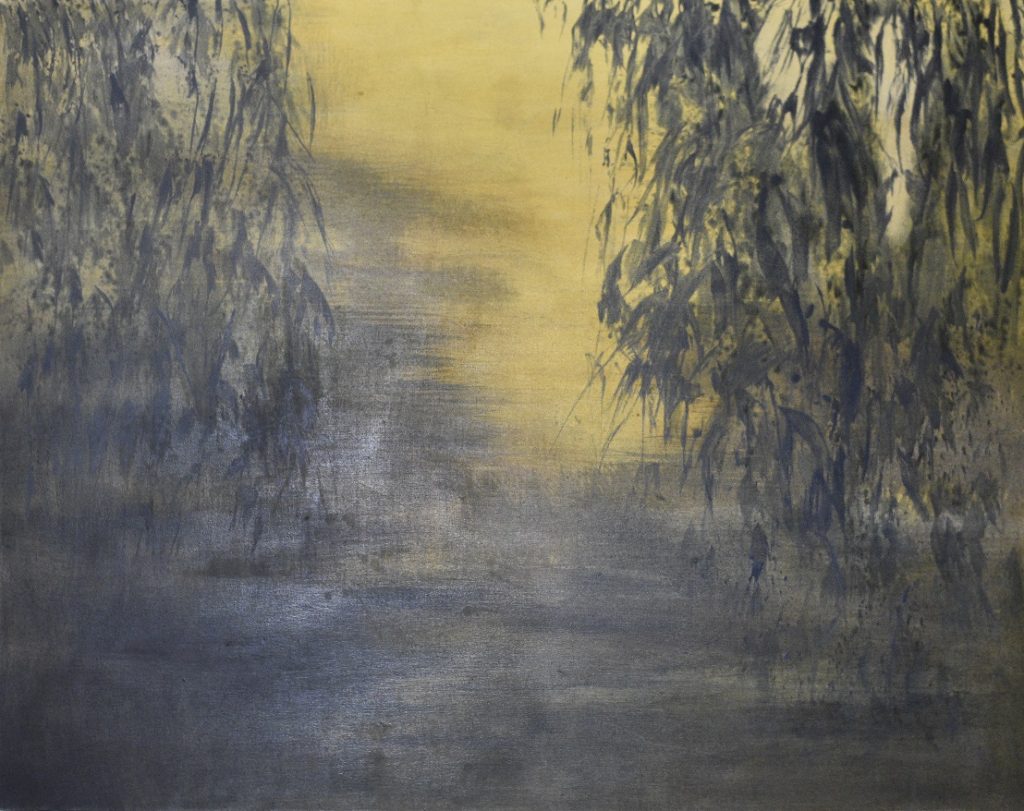 Riverine ceramic sculptural forms evoke watery moving environments through wavering edges and transparent glazes.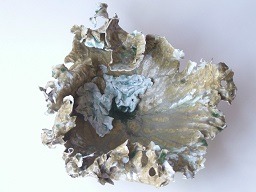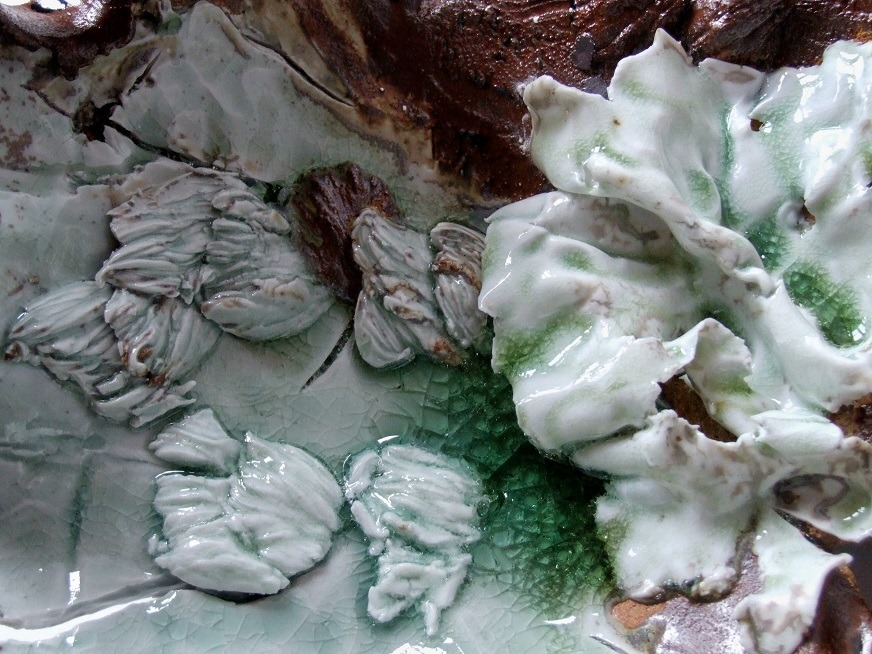 Occasionally my abstract paintings are politically motivated; they follow my various travels in Europe. Es tut mir weh (meaning 'it hurts', but literally: 'it does to me hurt') explores the former East Berlin through the metaphor of the running drip. The drips reference the great lament (all the crying associated with the Berlin Wall), dark times, familial ties (some broken, some tightly knotted), cross-references, veins – the life blood, the nervous system, anxiety, the sinister, the reaching out, the map of roads surrounding Berlin on which the captured were driven prior to interrogation, veils of darkness and the overall tangled web of truth and untruth.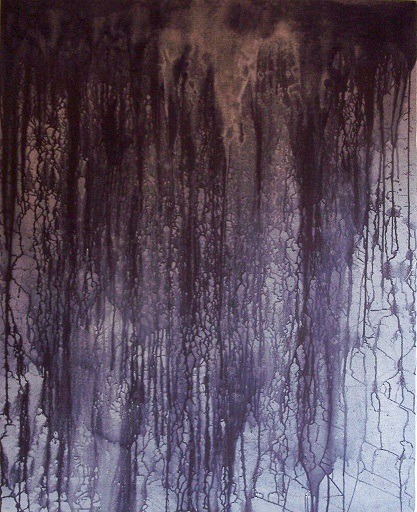 I have travelled quite extensively within Europe and also and around Dubai where my daughter lived for six years. Wherever I travel within her handbag are a very small sketchbook and watercolours. Sketches done on site sometimes evolve into studio paintings.

My Arabic pots aim to speak 'desert' – evoking something of the harsh arid landscape around Dubai with Arabic calligraphic script. The texture evokes sand and scrubby desert.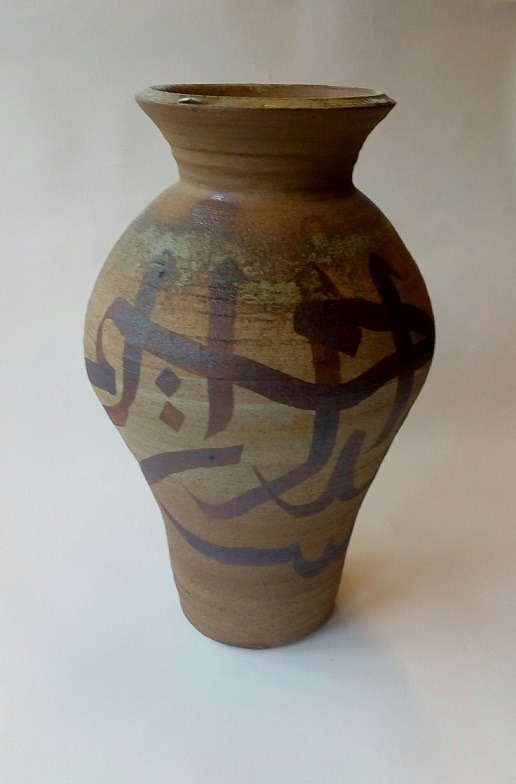 Recently I have been experimenting making my own glazes from local materials including granite dust from Lafarge Quarry and wood ash from prunings in the garden which have been burnt in the stove.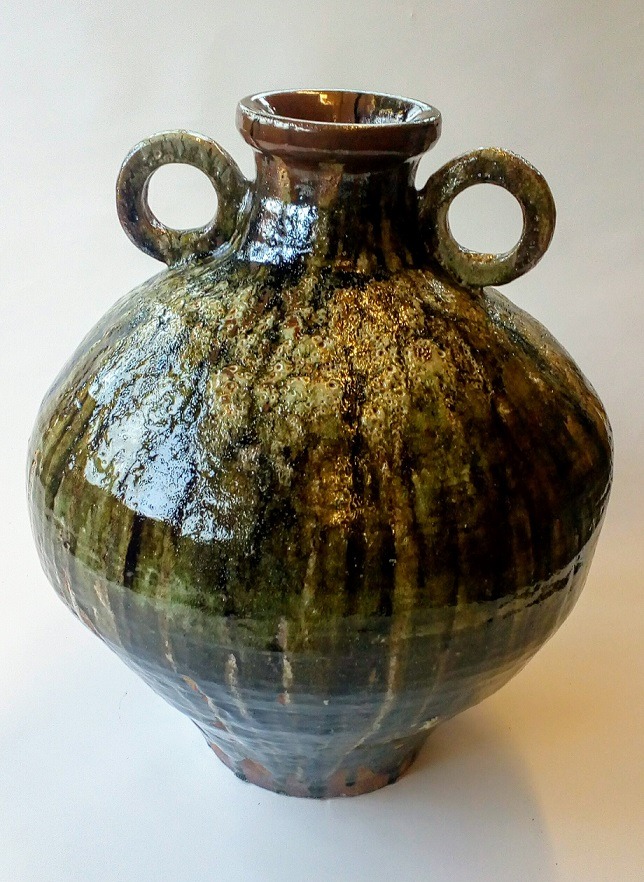 Further back my symbolic still lives use small scale old domestic objects. Although specific to my family, they aim to address our collective past – evocations from another time which bind us together. Gold and silver leaf denote the value of generational links, enhancing these modest objects.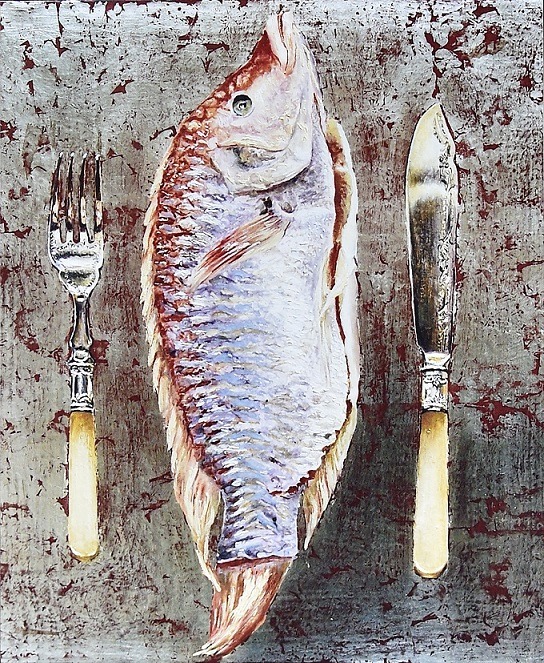 I am having a solo exhibition comprising about 40 pieces called 'River Paintings and Ash-glazed pots from late November 2019 to late February 2020 in Charnwood Museum.