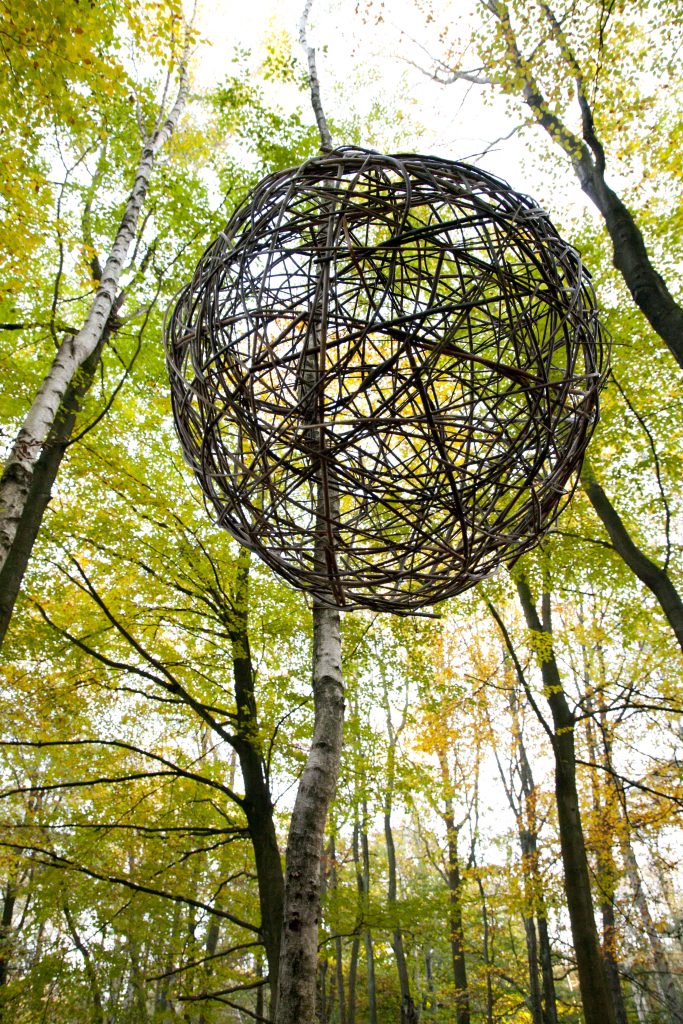 Nita Rao, key ArtSpace member, will be undertaking an 8 week 'artist residency' in the spectacular Loughborough Outwoods.
Nita's residency will start on 18th February and will continue until the opening of the Into The Outwoods Sculpture Trail on 27 April.
As artist in residence, Nita will spend 2 or 3 days a week developing new work in the woods from natural and found materials, taking inspiration from the Outwoods itself. Works will vary from the ephemeral and temporary to more substantial pieces. She will mentor other participating artists, run some skill-share workshops and develop collaborative work, as well as interact with visitors to the woods.