Next free drop-in Workshops 27th May – Get creative this Spring at the Into The Outwoods Sculpture Trail !

If you have visited the Sculpture Trail and/or taken part in our drop-in workshops please complete this quick survey for us. It will help us feedback to our sponsors, help with funding for future projects and help us provide better projects. Thank you very much!
How to find us ….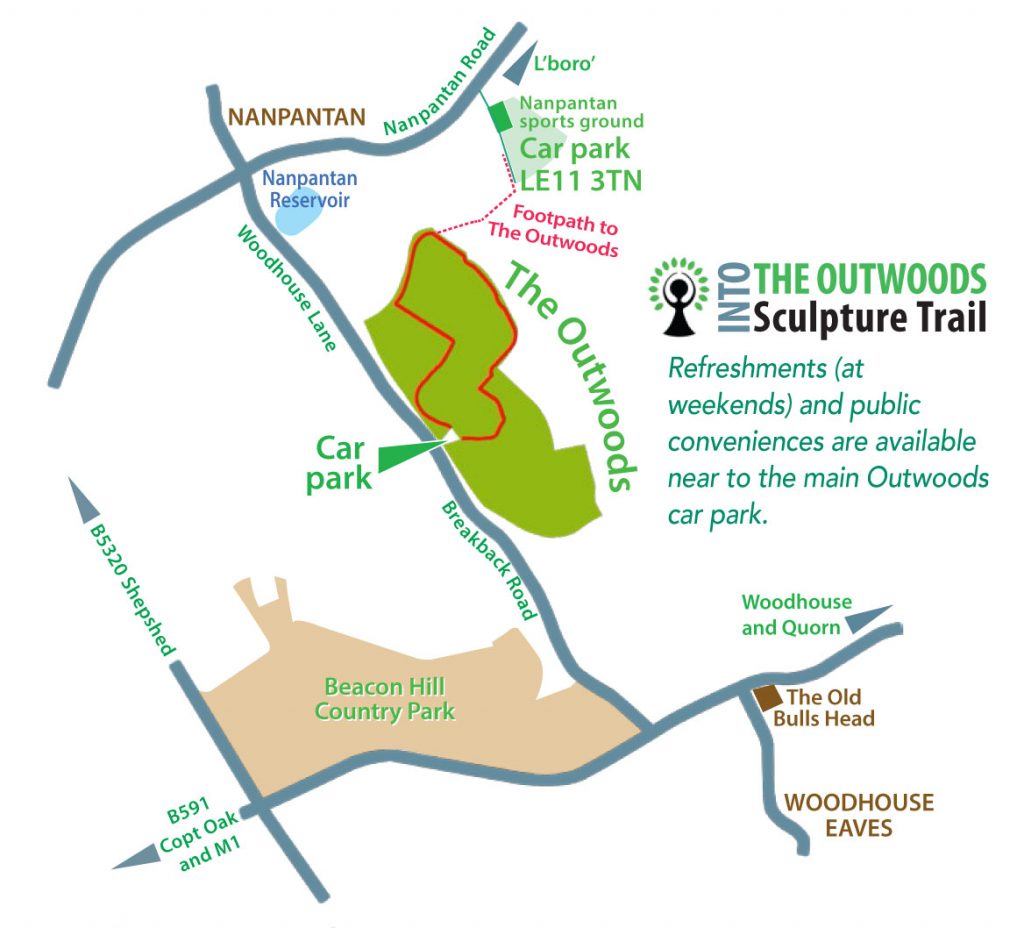 ArtSpace are inviting the public to come along to the Loughborough Outwoods on 27th May for our 'Sculpture in the Woods Day'. Get creative in a series of free sculpture drop-in workshops spread along the Sculpture Trail. Eight drop-in trail-based workshops will run between 10.30am and 4.30pm allowing visitors to both make work to take home as well as work on a larger collaborative piece to remain on the trail.
Workshops will aim to inspire, engage and challenge adults, young people and children, enhancing their opportunity to experience and be inspired by the sculpture trail and reconnect with this ancient woodland. Try felting a pebble or contribute to making a fantasy woodland landscape using clay and natural woodland materials. You will also be able to make your own fish from willow withies and much more. The full program for the 'Sculpture in the Woods Day' is posted below.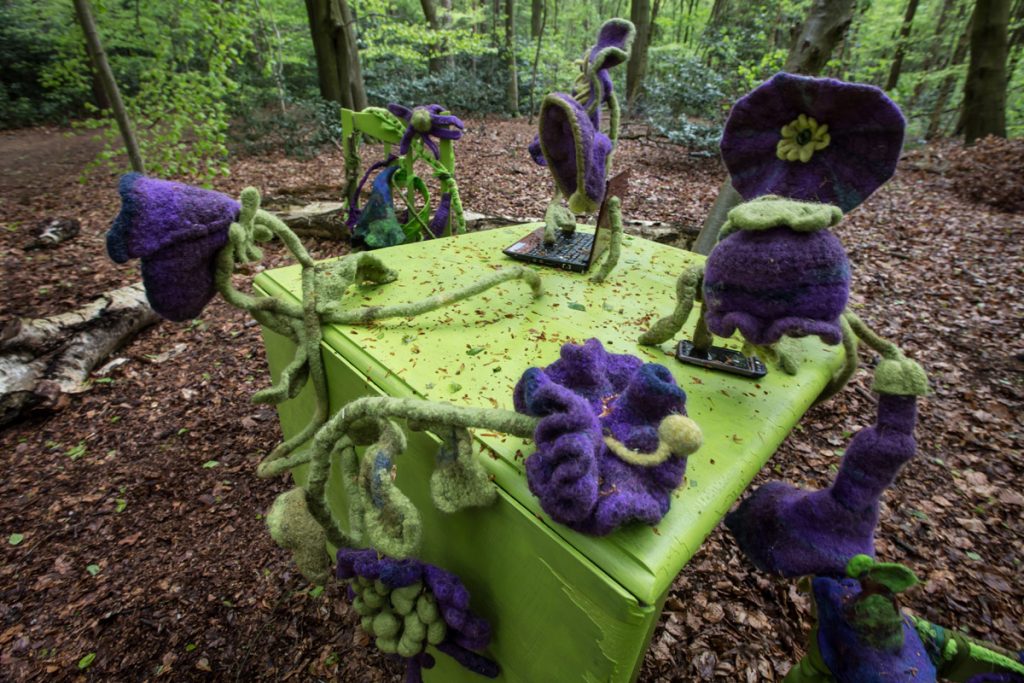 The workshops are all part of the Into The Outwoods Sculpture Trail, an ArtSpace initiative which will see a 1 1/4 mile sculpture trail weave its way through the Outwoods for 6 weeks, from 27th April to 9th June. Find the 'Keeper of the Woods', giant felted bluebells, willow tree spheres, an owl, jumping willow horse and much more!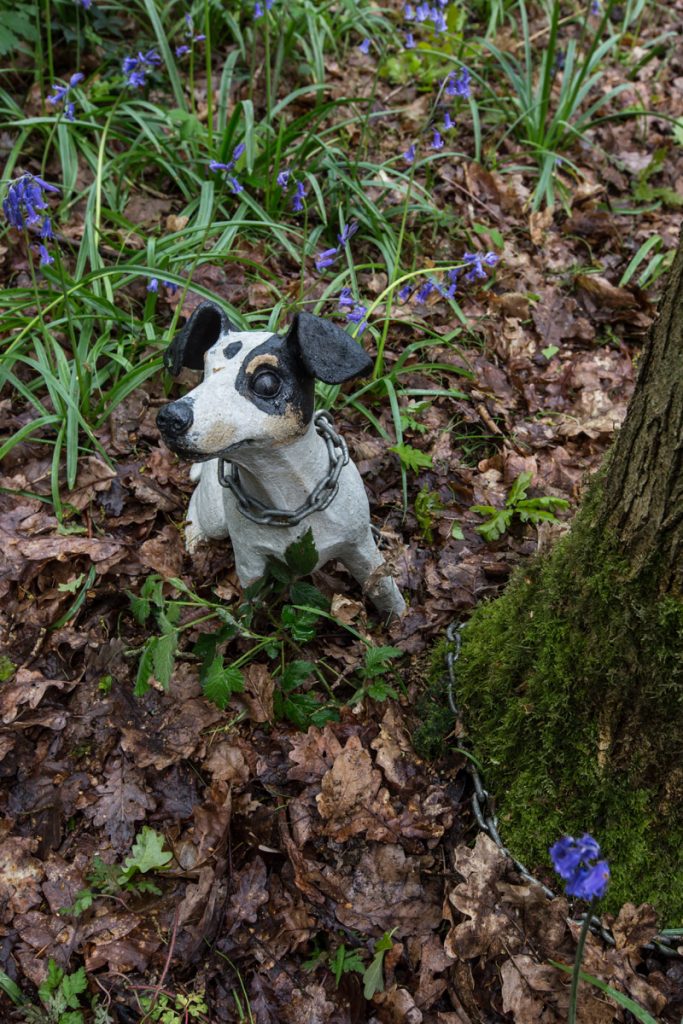 Twelve commissioned artists created and installed their work in the woods over the Easter holiday period, 15-26th April, allowing visitors to observe the process and talk with the artists. Work is figurative as well as abstract, using natural materials, felt, willow, ceramic and metal.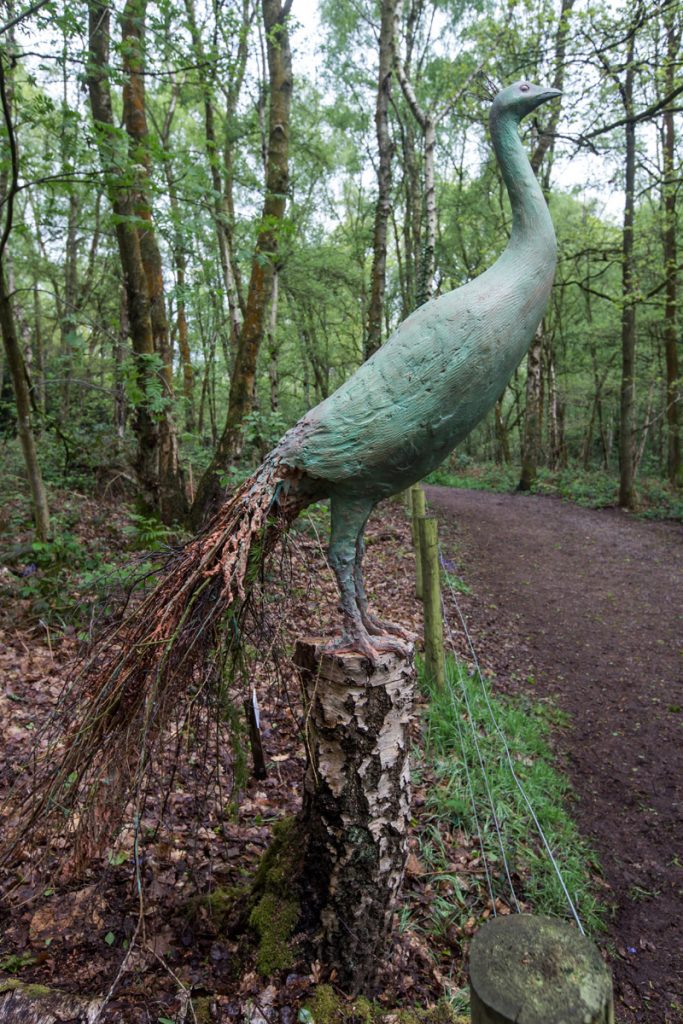 The opening event for the sculpture trail on the 27th and 28th April was a great success despite the howling gale at the start. It included two days of free public drop-in workshops.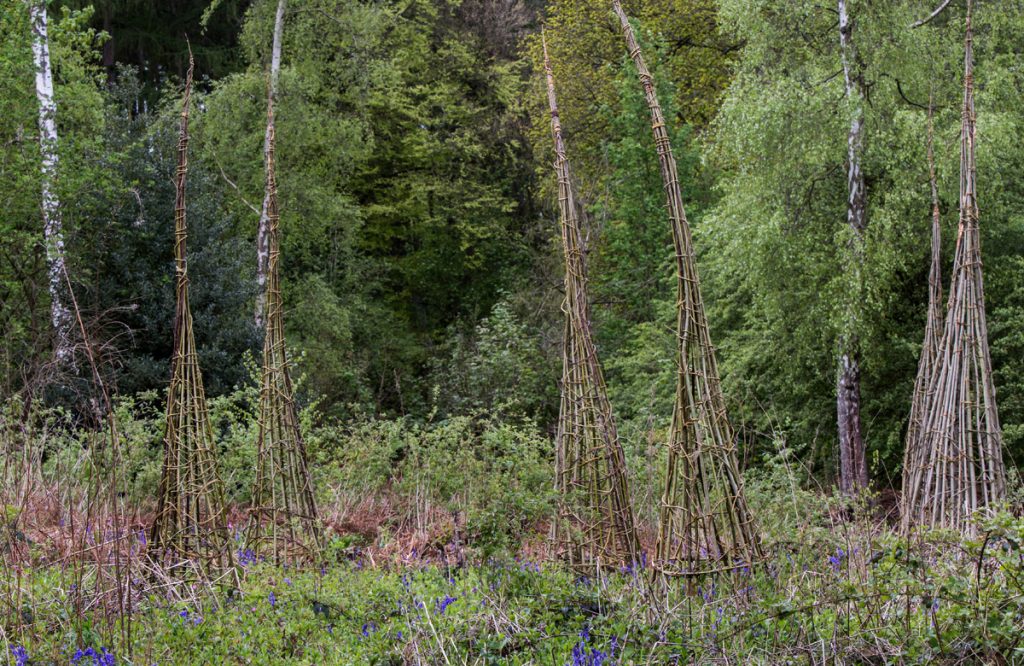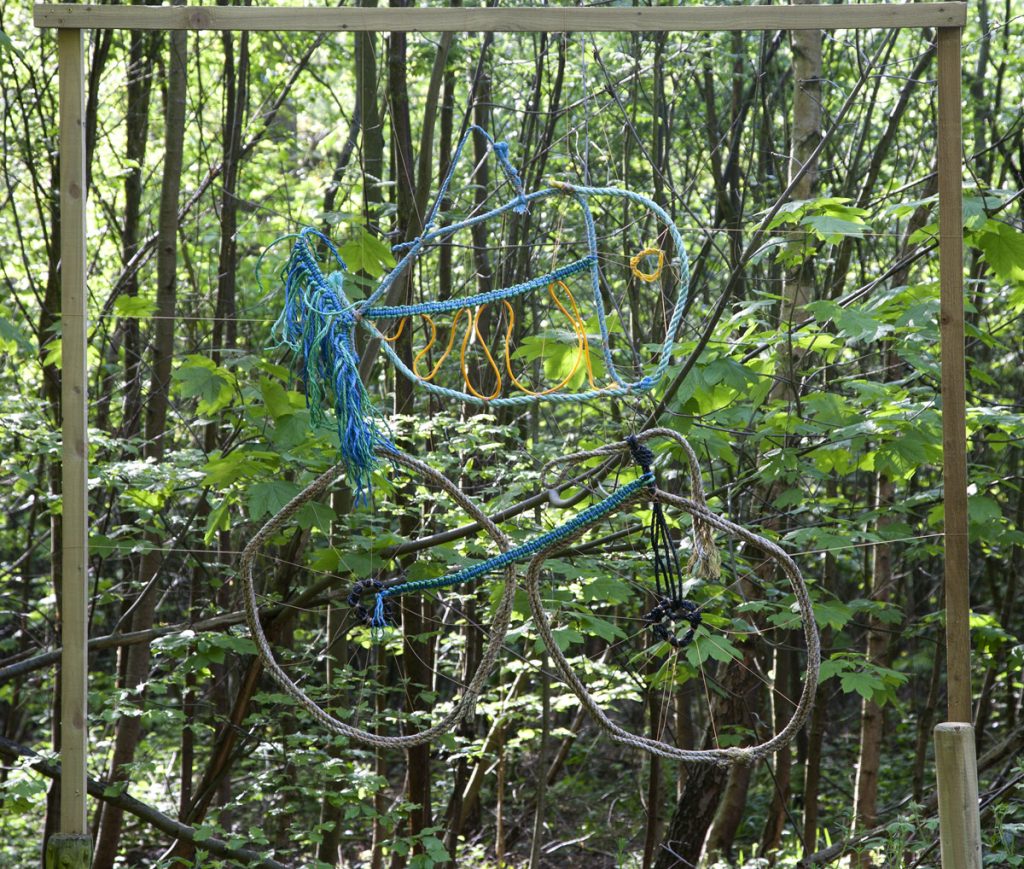 ArtSpace are a Charnwood based group of professional and semi-professional artists that formed in 1997. The Project has been generously supported by Arts Council England, The National Forest and Charnwood Borough Council.
May 27th Workshop Programme
Create a mini landscape 10.30 – 1.00 with Lisa Denham
Come and join in a collaborative workshop and help to create a mini landscape. Add as much or as little as you want using clay and things found in the woods. The woods will be the inspiration, the creatures that could be found there, or ones from your imagination.
Don't Mess with Mother Earth 10.30 – 1.00 with Jacqueline Palmer
Re-using the material of the piece which is imbued with the elements Air, Water, Fire (Sun) , Earth and Spirit, this workshop expresses respect for the environment and will contribute to its protection through your Memory Bundle.
Earth 10.30 – 1.00 and 2.00 – 4.30 with Nita Rao
Help create roots to symbolically heal and hold our Earth together. Write down positive thoughts on ribbons of muslin and tie them inside the willow 'Earth'. Wrap branches and twigs to create trees to take home as a reminder of these healing thoughts.
Felting with found objects 10.30 – 1.00 and 2.00 – 4.30 with Susheel Rao
Come and play with felting! Find a fallen stick, a stone or something similar and cover all or part with felt. We will have some pebbles if you prefer, a selection of coloured wools, and warm water to felt it all.
Make a fish with willow withies 10.30 – 1.00 and 2.00 – 4.30 with Jo Sheppard
In this workshop you will use willow withies and recycled materials to make two and three dimensional fish.