Monthly Archives: October 2022
An Exhibition by ArtSpace.
Members of ArtSpace Loughborough, Charnwood's group of professional artists, who have just finished their fantastically successful sculpture trail in the Loughborough Outwoods, are exhibiting paintings and drawings at West Bridgford Library Gallery, West Bridgford Road, Nottingham, from 4th to 22nd October. The exhibition is titled 'Layered Meanings – in Relation to the Written Word': the gallery is in a library so the artists have linked their work to books or words.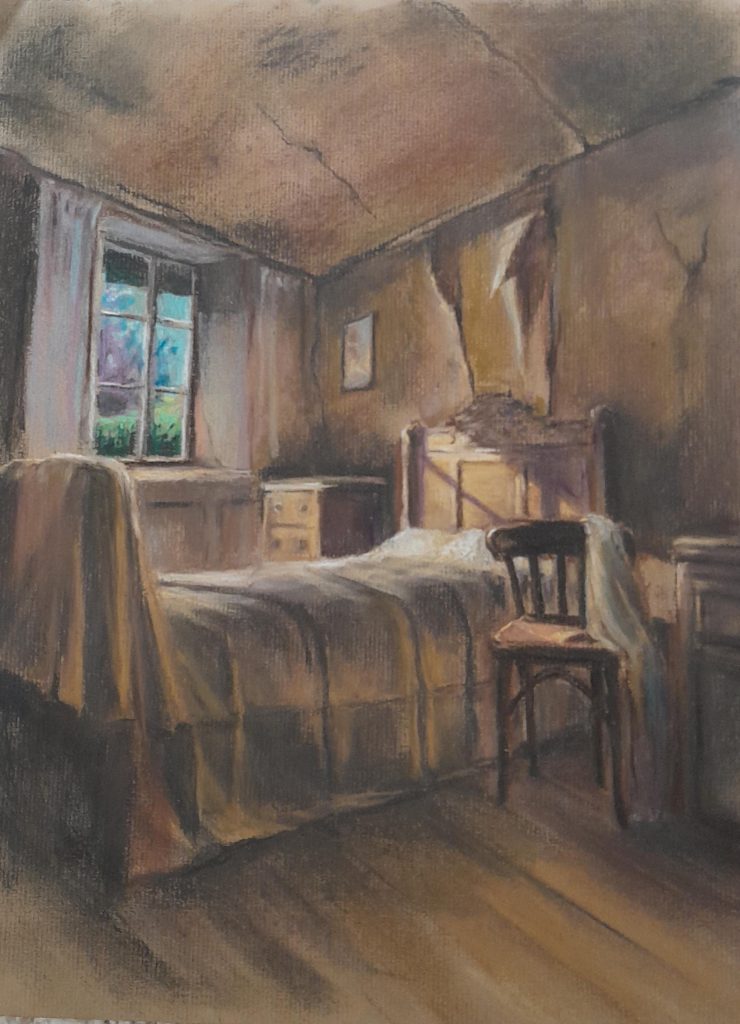 Most of the artists have been inspired by texts – from writers as diverse as Dante, Sigmund Freud and Virginia Woolf. Some artists have related their work to wider aspects of the written word such as the conveying of meaning or the patterns of rhythm in language.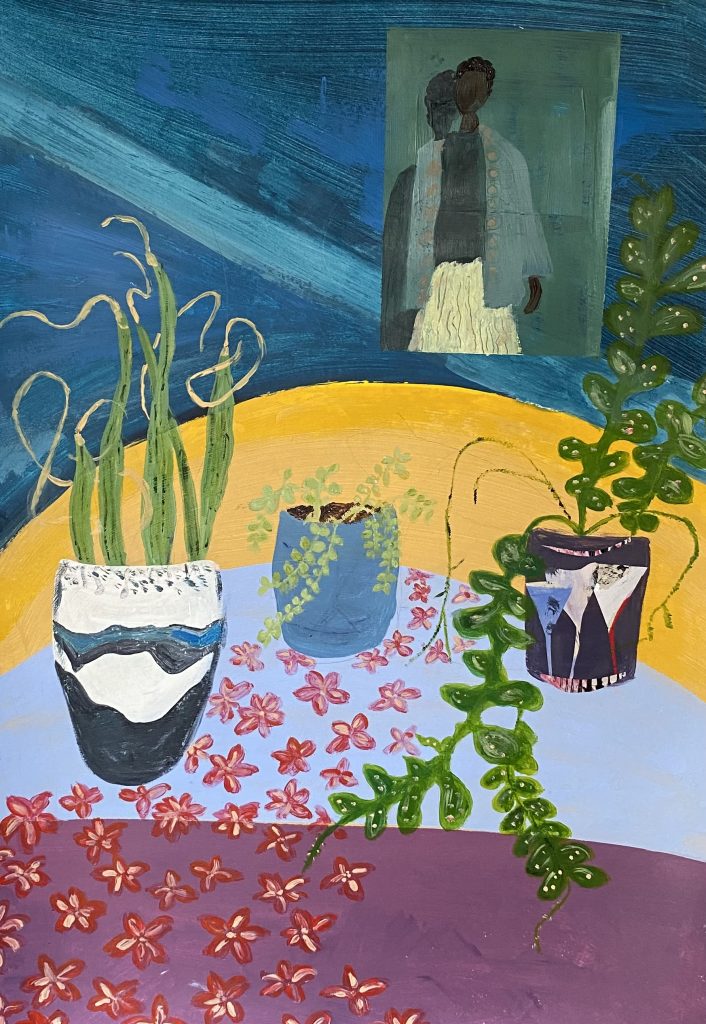 Ingrid Kleins-Daniels has an atmospheric pastel drawing 'Time Passes' inspired by part of Virginia Woolf's novel To the Lighthouse. Kate Hooper's 'Interpretation of Dreams' is an enigmatic acrylic painting about the artist's own dreams and imaginings. Mary Byrne is fascinated by the character of Estella in Charles Dickens's Great Expectations. Erica Middleton was encouraged by some words of Dante about making proper use of every day: she painted five exquisite little oils of dawn over the River Soar as seen from her house on five different days. Sue Barry liked the poem 'Leisure' by William Henry Davies: it made her stop and look afresh at details in the natural world. Greta Thunberg's rousing words about saving the planet encouraged Sally Reayer to paint her as Joan of Arc!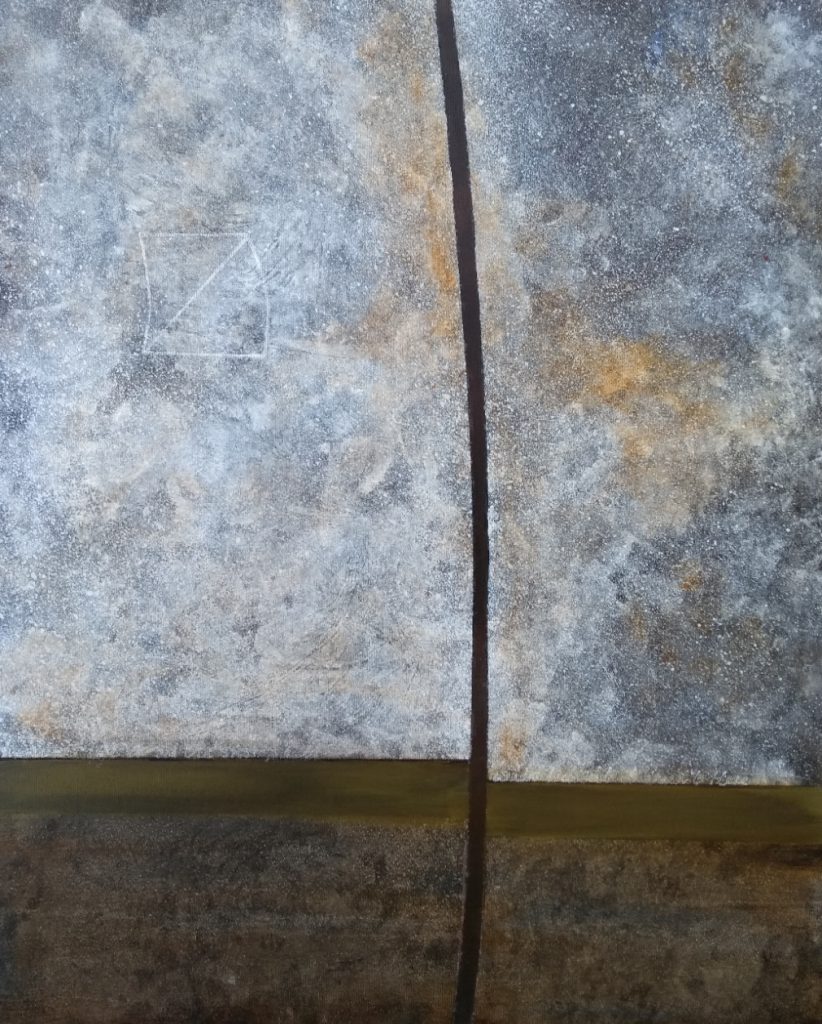 Anna Michalska Tomajer translates rhythms and patterns in poetry visually. Judith Eason was moved by the symbolism on medieval tiles. Jemma Rix has a haiku as well as an art work. Frances Ryan's narrative paintings are about women searching. Alison Folland has actually used cut-out parts of old books in her collages. Pam Everard's abstract acrylic painting is about writer's block!
An exhibition for everyone to enjoy, not just art lovers.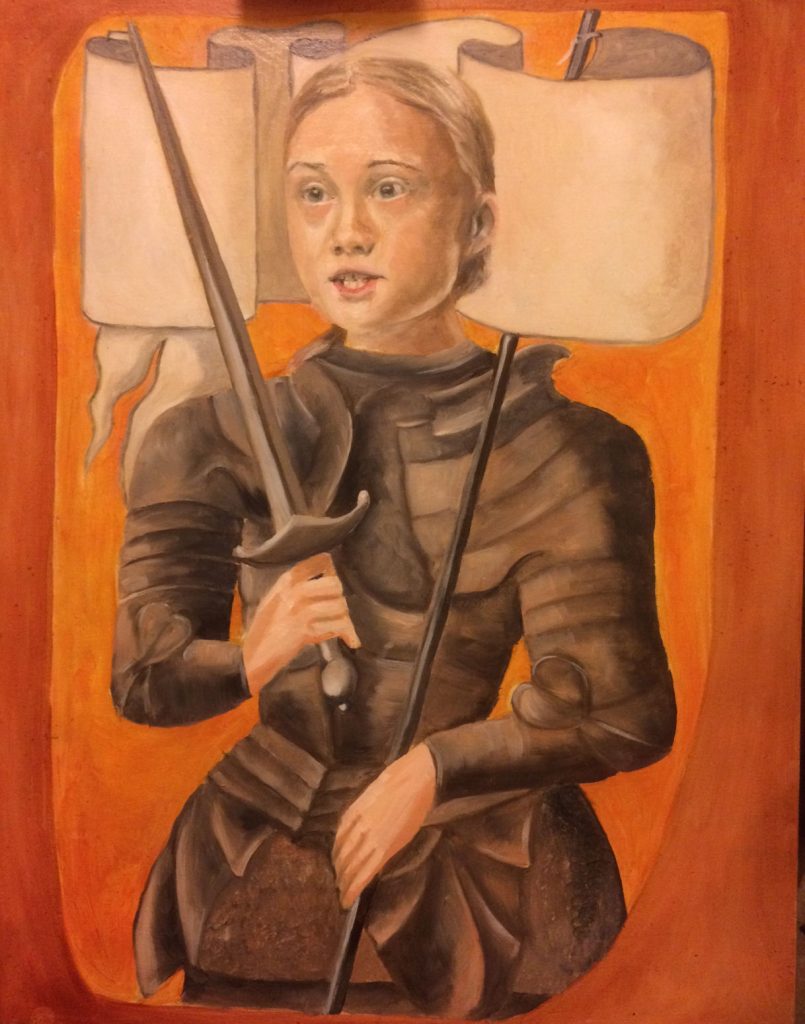 Venue and opening times:
Exhibition runs 4th to 22nd October at West Bridgford Library , West Bridgford Road, Nottingham NG2 6AT.
Sunday/Monday closed
Tues-Thursday 9am-6pm
Friday 9am-5pm
Saturday 9am-4pm