Déda Dance & Performance Centre, Derby
13th March – 9th May 2020
ArtSpace has opened an exhibition titled 'In the Dark' at Déda, Derby's Dance & Performance Centre.
The show was scheduled to run from 13th March to 9thMay. However, with the current Covid19 emergency Deda is now closed to the public and the future is uncertain.
In addition to this page you can view some of the work on our exhibition page here.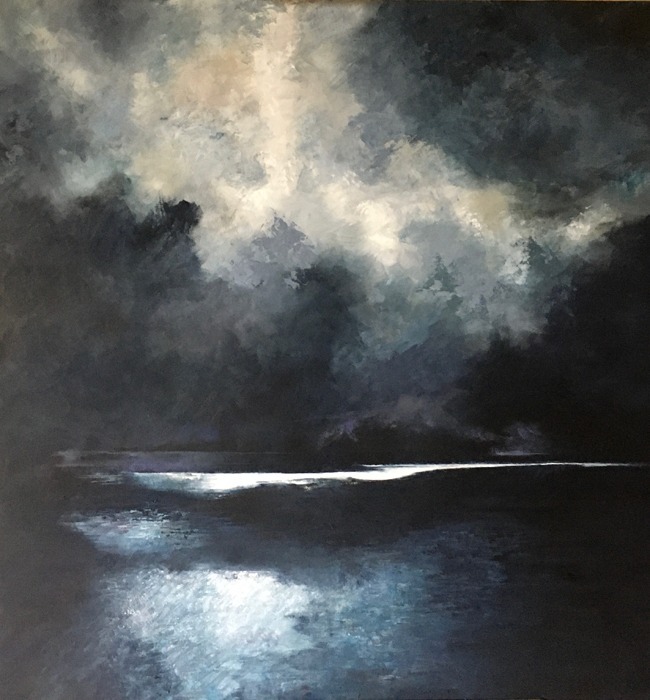 Twenty-two members of the group produced a variety of work in different media on the theme. Some are dramatic night scenes and others show more nuanced relationships between light and dark. A number of artists have interpreted the title in a psychological way: being 'in the dark' implies lack of knowledge or even secrets.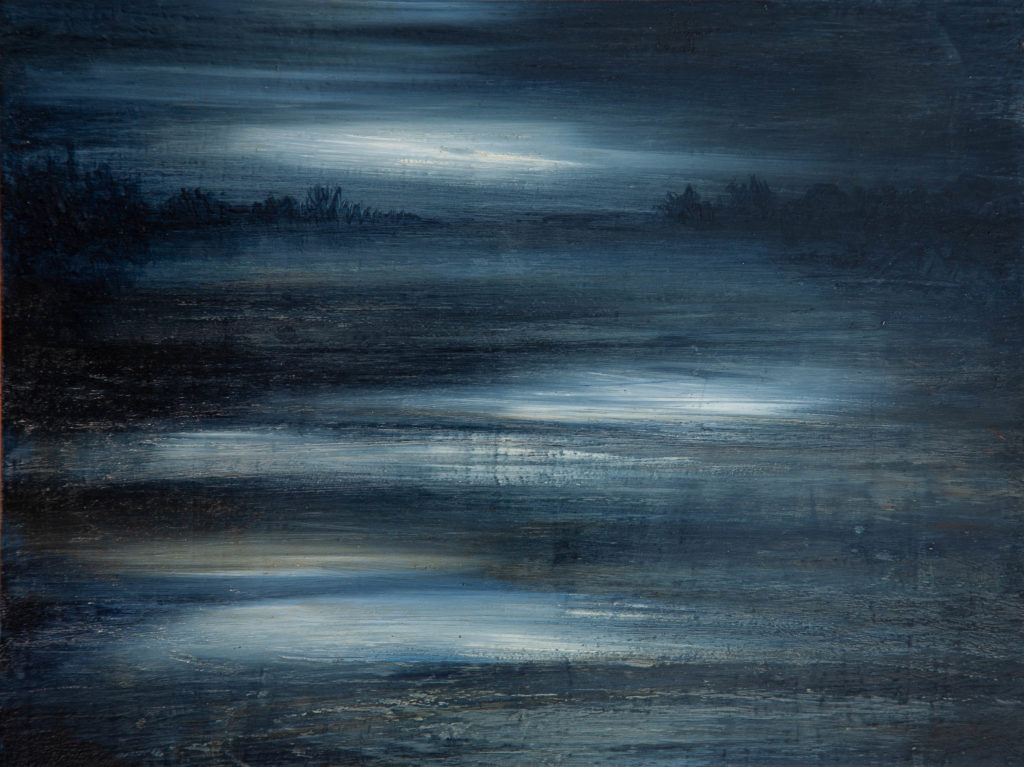 Nature features in much of the art. Erica Middleton has small nocturnes depicting the same river scene on successive clear winter nights. Sally Reayer also uses river imagery, this time the play of light on a river bed. Beryl Miles has an atmospheric painting, verging on abstraction, showing moonlight on the sea, and another of street light on snow. Jemma Rix's cyanotype prints were inspired by memories of walking through shady woodland with sunlight forcing its way through the canopy. Jonathan Palmer's photographic prints hint at the past in present nature. Anna Michalska's abstract work is inspired by the shapes and colours of nature.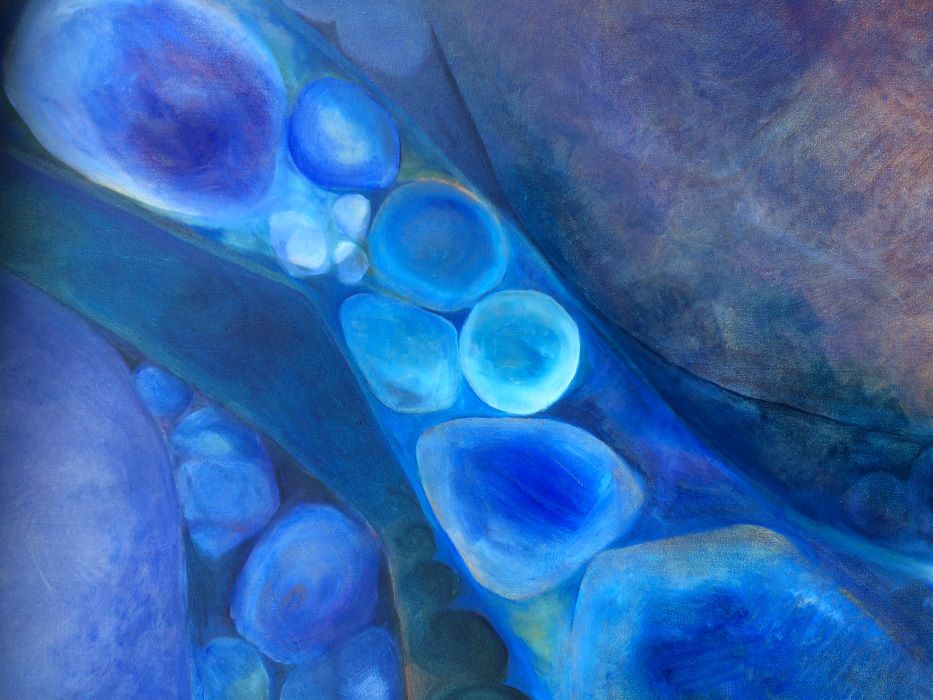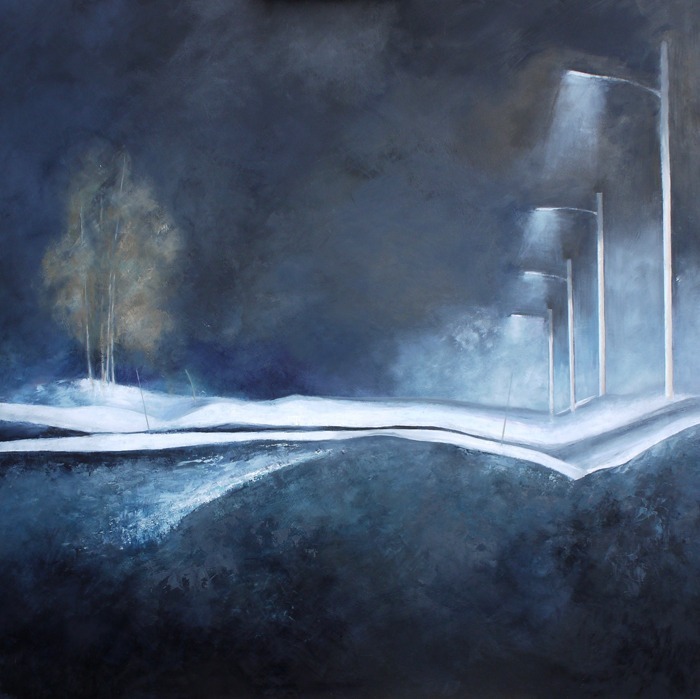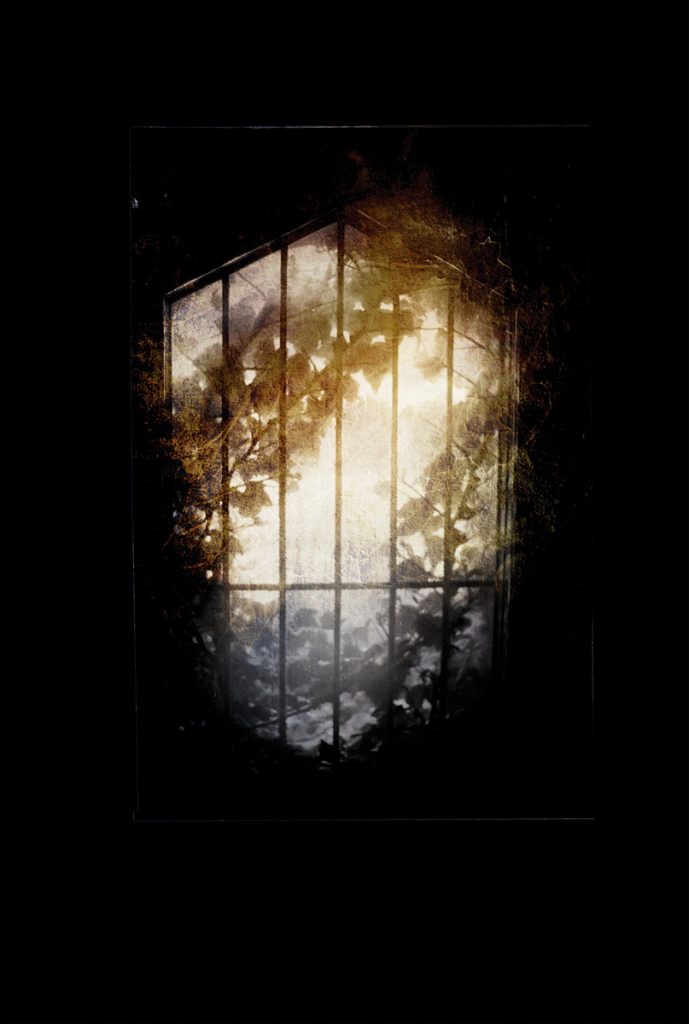 There are art works which explore states of being. Pam Everard's 'Dreamtime' depicts the period between dusk and dawn, including dreaming. Judith Eason's paintings are evocations from periods of significant transition in her life.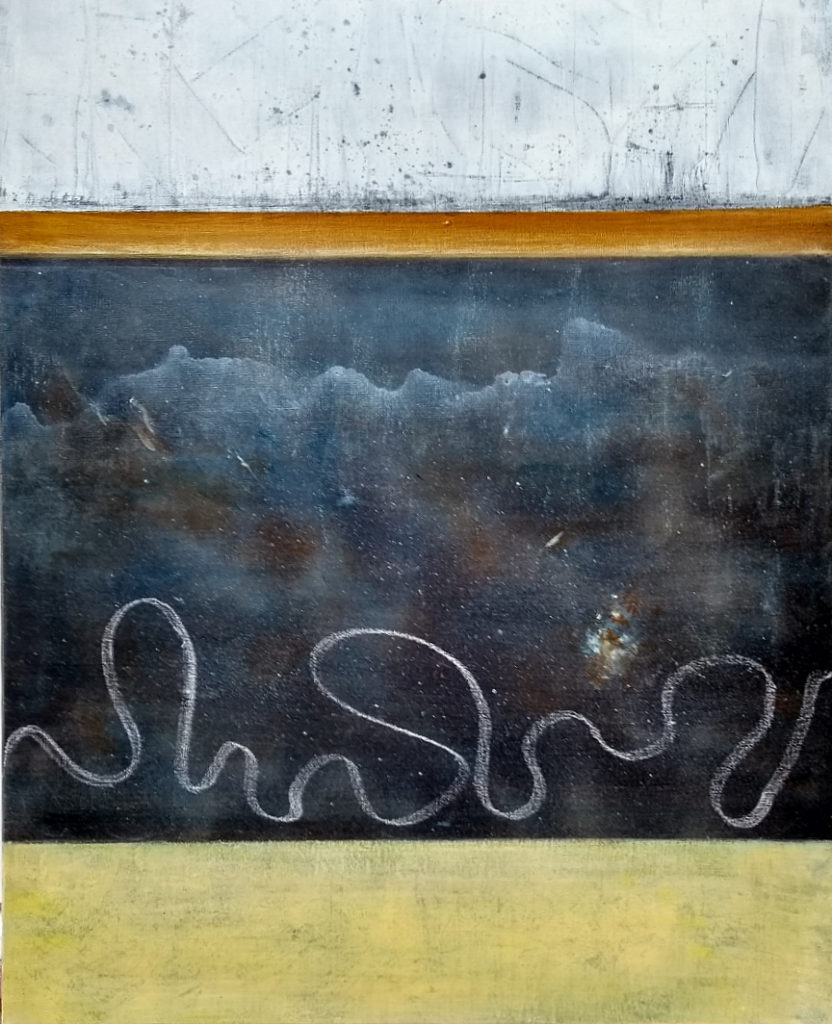 A number of the artists play with stories and ambiguity. The women in Kate Hooper's mixed media monoprints are deliberately enigmatic and dreamlike. There seem to be secrets between the people in Mary Byrne's film noir-inspired narratives. Alison Folland's pieces, using materials as diverse as maps and music scores, tell stories with layers of different memories and thoughts. Mary Austin references Dylan Thomas's 'Under Milk Wood' in her oil painting 'Captain Cat Dreams'.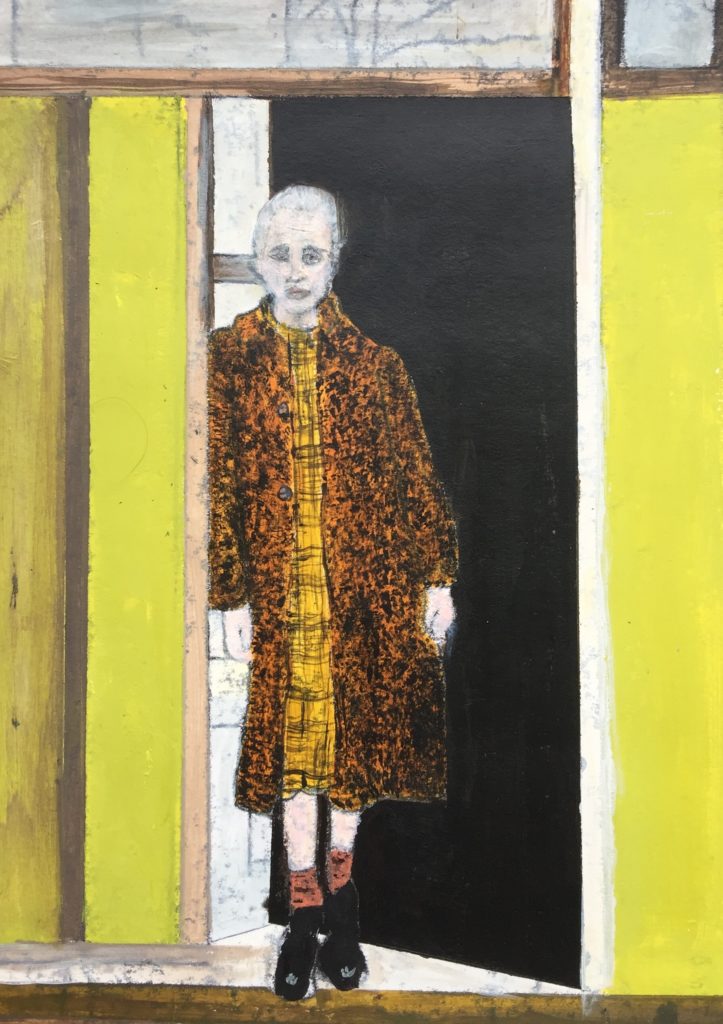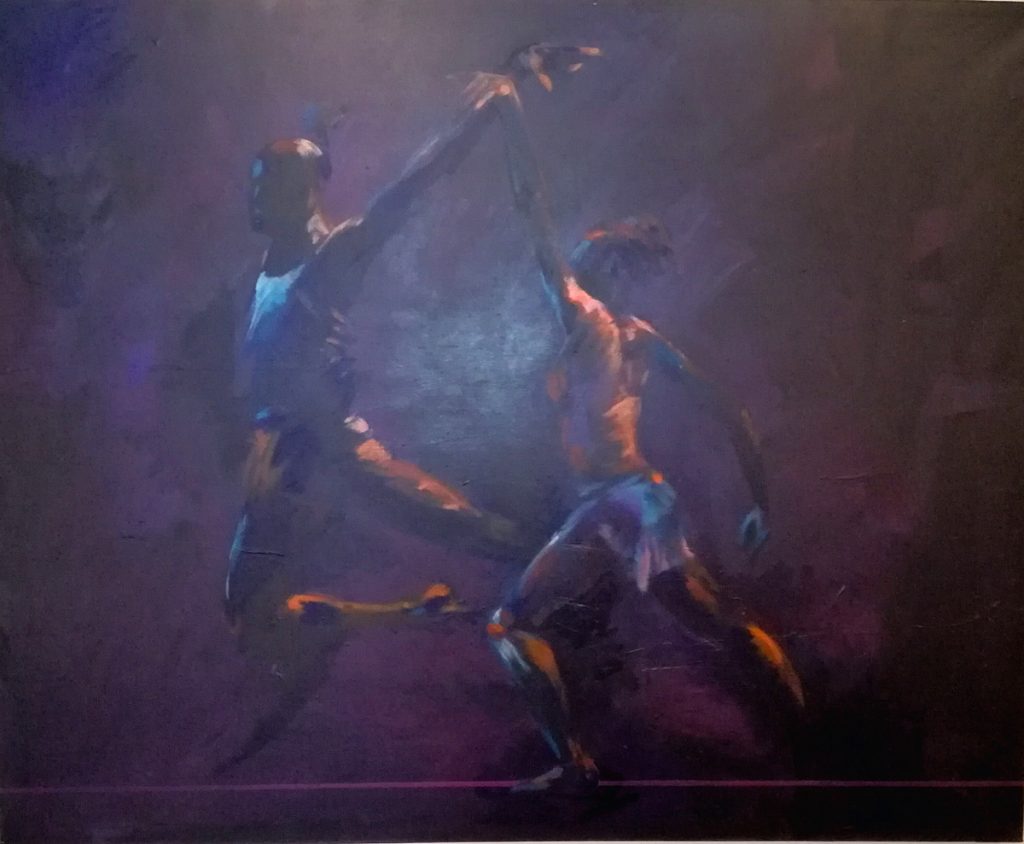 As befits the venue, Ingrid Kleins-Daniels and Jacqueline Palmer are influenced by dance. Ingrid tries to capture the semi-abstract shapes and fleeting impressions of dancers' movements onstage. Jacqueline sees dance as a link between body and spirit.
Tony Thory's composite photograph 'Eclipse' references society's lack of vision as the world plunges into a new period of mass extinction.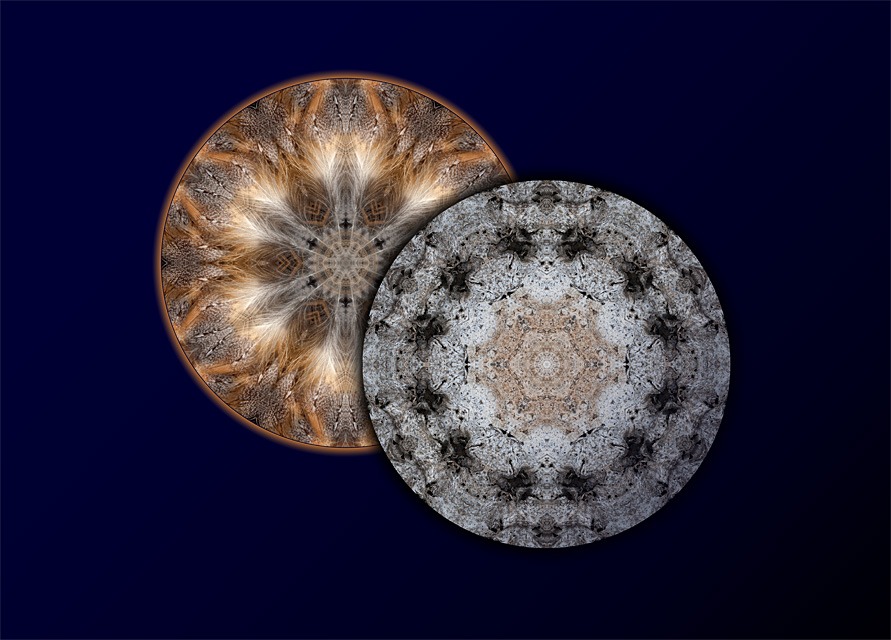 'In the Dark', Déda Dance & Performance Centre, 19 Chapel St, Derby DE1 3GU.
Tel: 01332 370911.