The Into the Outwoods Sculpture Trail 2022 will open on 2nd June to mark the Platinum Jubilee and help celebrate 70 years of the Queen's guardianship of the people and lands of the UK.
So ArtSpace invite you to come down to the Outwoods between 2nd june and 24th July to discover the 70 tree people lining the 11⁄4 mile woodland trail, encounter willow bees and dragonflies, the Queen's horse, ceramic birds and giant woodlice … and much more. The trail will celebrate biodiversity and explore concerns about habitat loss and the climate emergency.
Success with Platinum Jubilee funding from the 'Let's Create' Arts Council scheme means a more substantial trail with more artwork and free willow workshops on the afternoons of the 2nd, 3rd, 4th and 5th of June, to coincide with other jubilee celebrations. So come along and make your own willow dragonfly at these free workshops (booking via the ArtSpace website essential).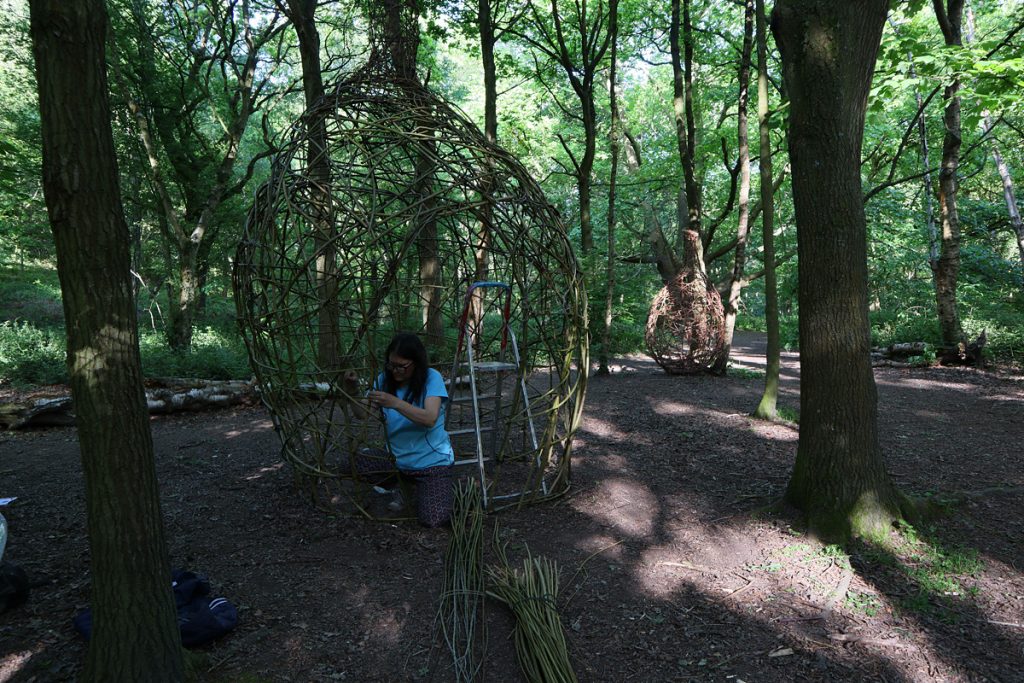 The National Forest have also stepped up to help make this happen by awarding an 'Arts Grant' to fund some of the artist's commissions. They are also funding a public workshop in the woods, free to participants, making 'flags of hope' to add to the 'message in a bottle' sculpture. This will be a drop-in workshop, so just turn up and get creative. Dates will be posted on the ArtSpace website.
In addition, the public have generously contributed to a 'just giving' page to fund more Sculpture commissions. This means the trail will have more than 25 works and co-created sculpture.